Goshen News: Intergenerational learning coming to Hubbard Hill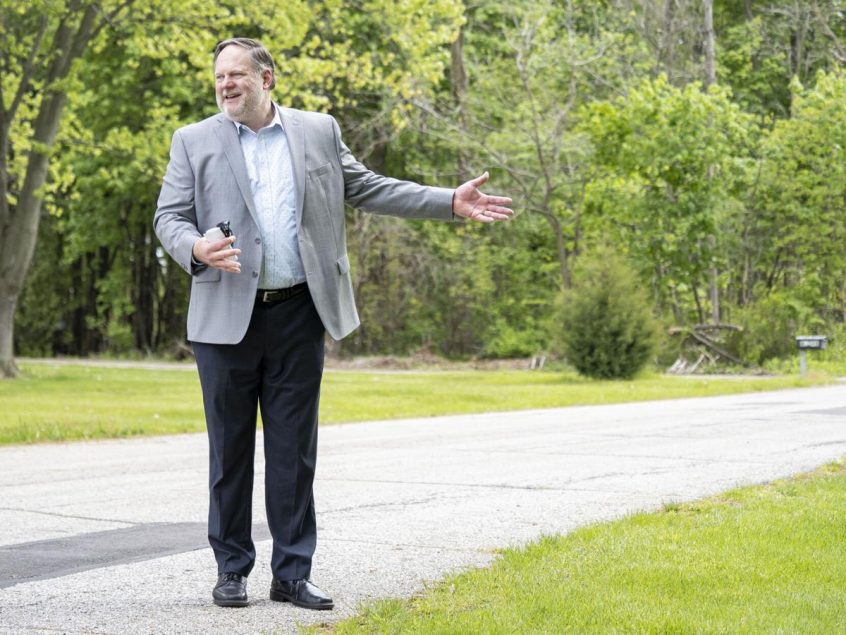 Read the full story at Goshen News ›
ELKHART — Hubbard Hill Living Wisdom Community and Granger Community Church are partnering to bring an intergenerational learning program to the Elkhart County.
"There are about 150 intergenerational programs similar to this in the country out of about 17,000 health care facilities," Hubbard Hill Living Wisdom Community CEO Patrick Pingel said Monday. "It's something that, we're studying best practices, we're talking to those that have longevity and thriving. We believe that the future of senior living will involve intergenerational activities like this."
Hubbard Hill staff said in a news release that children enrolled in the preschool will experience enhanced learning, social development and help change perceptions of older adults and other groups of people.
"In essence shaping our future generations and how they view society," the release states. In addition, the senior care facility residents will experience "quality of life improvements including physical, mental and emotional health benefits — and importantly, enhanced purpose of life."
"To have this opportunity to have a high quality provider that's aligned with our mission, our vision, our values, are both community based, non-profit, faith based, is just a rare opportunity for us to come together and partner in bringing a school here on campus," Pingel said of the partnership with the church.
Hubbard Hill is working on the design for the learning center, which is being planned to open in the fall of 2022 on the Hubbard Hill campus. The name will be the Early Learning Center at Hubbard Hill.
The program will utilize the Granger church's preschool curriculum.
"I know how important it is for our children to be able to have relationships with people of all generations, especially how special a relationship is with a grandparent and their grandchild," Parent Melissa VanOrt said. "Just for our children to now be able to interact with elderly people I think it will be a comfort and it will help them to be able to relate better to older people when they see them in their environment and at school it will help them connect better to their own grand parents better even."
VanOrt has a child enrolled in the church's program at the Granger location.
GENERATIONAL LEARNING
In a news release, the Hubbard Hill leadership said the preschool will strengthen the community and focus on the future. The release continued, saying that "isolating various segment populations (such as older adults and children) is not the best way to sustain societal connections and quality of life."
"There is no question the future for our older adults resides in intergenerational focus and programming," Pingel said. "We live in an isolated and lonely world today, impacting all generations, a byproduct of the horrific pandemic we continue to experience. There is no better time to launch a far-reaching community-based effort to reconnect people and reestablish intergenerational relationships in a positive, peaceful and loving environment."
The Hubbard Hill campus is located at Ind.19 and C.R. 24. The facility is operated by a local board of directors.